Albuquerque, New Mexico
Lucky Boy Restaurant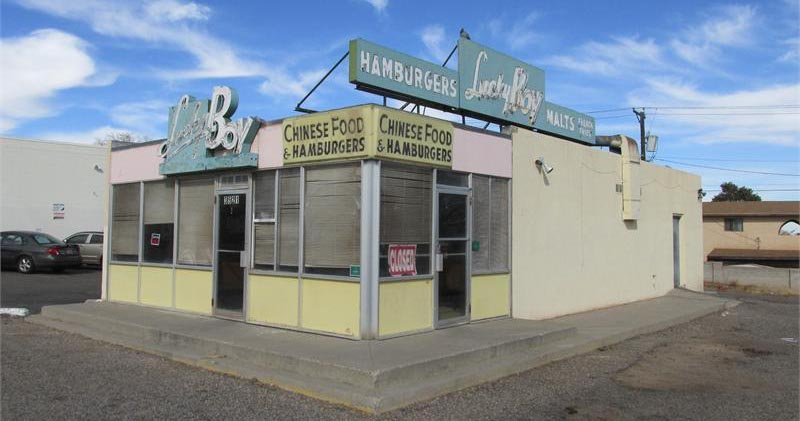 Diner where Scott Ward (Dave Bautista) works and is visited by Bly Tanaka.
3521 Constitution Ave NE, Albuquerque, NM 87106
---
Albuquerque Rail Yards
Location where the team meets Bly Tanaka for his presentation.
722 3rd St SW, Albuquerque, NM 87102
---
Sandia Safe & Lock Co.
Gwendoline's Safe & Lock Co. Workplace of safe cracker Ludwig Dieter.
4318 Silver Ave SE, Albuquerque, NM 87108
---
Ski-Hi Liquors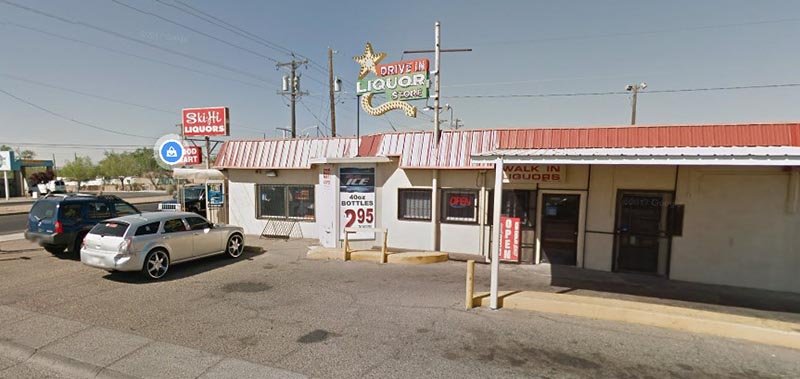 This is where the crew meets Mikey Guzman and invites him to join the team.
5925 Central Ave NW, Albuquerque, NM 87105
---
Double Eagle II Airport
This is where Marianne Peters is recruited and where Vanderohe books his flight after crossing into Utah.
7401 Paseo Del Volcan NW, Albuquerque, NM 87120
---
Route 66 Bingo and Jack's Step-Inn Lounge
The movie's intro sequence shows Scott Ward and Cruz fight off zombies and saving survivors in front of Route 66 Bingo. Cruz blows a zombie to shreds with a 50 cal machine gun.
Then we see Soccer Mom go into Jack's Step-Inn Lounge and find her daughter.
These two businesses are in the same mostly-abandoned shopping plaza as the nail salon from Better Call Saul (which is still open for business).
124 and 140 Juan Tabo Blvd NE, Albuquerque, NM 87123
---
Albuquerque Studios
Most of the movie was filmed here on a specially-build set with escalators, ruins, wrecked vehicles, and green screen backdrops.
5650 University Blvd SE, Albuquerque, NM 87106
---
Atlantic City, New Jersey
Showboat Atlantic City
Used for interiors of Bly's Casino.
801 Boardwalk, Atlantic City, NJ 08401
---
The Atlantic Club Casino Hotel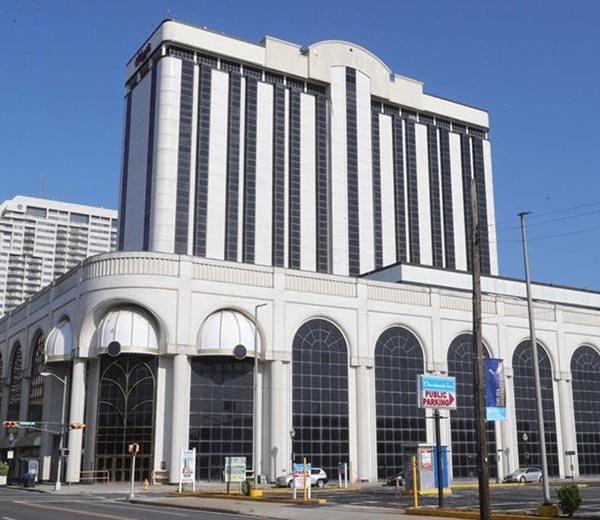 Likely used for the interiors of The Olympus Hotel & Casino.
3400 Pacific Ave, Atlantic City, NJ 08401